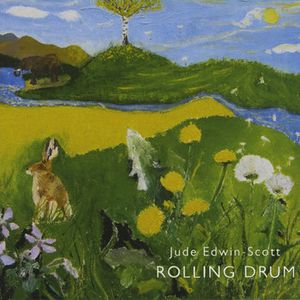 Biography
Jude Edwin-Scott is a singer-songwriter and guitarist based in the North-West. He has a laid-back, understated singing voice and writes memorable lyrics based in autobiography and storytelling. His distinctive guitar style is rich with intricate finger-picking. 
Jude Edwin-Scott was born into a musical family in rural Cheshire, and was immersed in music from an early age. His parents were folk artists who gave him his first guitar at the age of 6. Jude has been playing and writing songs since then, and his eclectic musical tastes have been informed by early experiences playing guitar across the musical spectrum. He performed folk and protest songs with his siblings as a child, but spent his teens playing lead guitar in a locally successful heavy rock band. 
Jude started to record his music at home in 1997 and handled the production for his first 3 albums ,'When the Bubble Burst', 'Love Is Real' and 'Butterfly Blue'. He also played all the instruments for these recordings including voice, acoustic and electric guitar, violin, piano, cello, mandolin and dulcimer. 
In order to move ahead musically, Jude moved to London in 2000. He started to perform at popular open mic nights and gigs around the city, showcasing his songs. He continued to record and produced his 4th album, 'Tell My Heart' in 2002, enlisting the musical talents of his friends and family, which included his brother Tom, sister Tessa and dad Geoff. 
'Elephant Feet', Jude's first studio album was released in 2005 on his own label Bellyhead9 Records. It also featured performances from his friends and family. In 2008, Jude teamed up with his brother to record and release 'Morning Sun' with The Jude and Tom Edwin-Scott Band. An upbeat album with a positive feel, this featured songs written by both brothers including ballads and funky dancing tracks. 'Rolling Drum' was released in 2011. Released shortly after Jude's marriage, this is an album of lyrical love songs as well as songs written for particular occasions and times: a beach in the Scottish highlands, a forest in South Africa, a wedding celebration. 
2015 was a prolific year for Jude, as he released two albums. Fifty Silver Bells and Nine and Seagulls and Crows. The album Fifty Silver Bells and Nine included new arrangements of traditional songs alongside new songs of his own. It has a pared-down, stripped-back feel, being an almost entirely acoustic album that foregrounds Jude's distinctive voice and his intricate guitar playing. 
Seagulls and Crows is a sharp contrast to Fifty Silver Bells, featuring edgier, heavier songs with a full band. Jude is exploring new subject matter and more overtly political material, and the songs are less personal but no less universal. You can dance to this album but you can also sit back and reflect on the lyrics. There are protest songs, tracks influenced by African styles of guitar, rock ballads, a smattering of funk and reggae. 
These two albums, so different in their styles, show his incredible range as a musician and songwriter. But what draws them together is an outward-looking sensibility, and a genuine generosity of spirit.
During the lockdowns in 2021, Jude released two 5 song EPs 'Inequality Blues' and 'Tiger Tree'. 
He followed these with a full length 15 song album 'Mackerel Sky', released in July 2022. The title track was inspired by Jude's Grandad's wartime experience during the Second World War. Each of the songs on the album tells a story, often involving a journey. Journeys about specific people, but also journeys undertaken by many. The album features original material and some traditional songs with new arrangements. A wonderful follow up to the album 'Fifty Sliver Bells And Nine'.